RACING THIS WEEK
FEATURES
SERVICES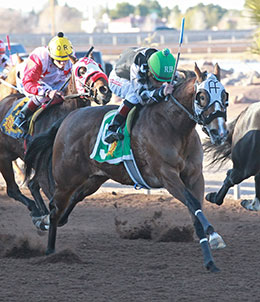 ---
---
ADVERTISEMENT
---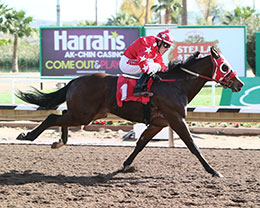 Pyc Paint Your Wagon
, raced over fast track in :15.620 seconds to earn a 92-speed index and the top ...
---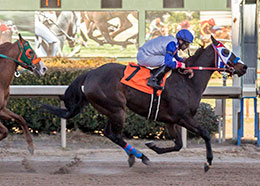 ---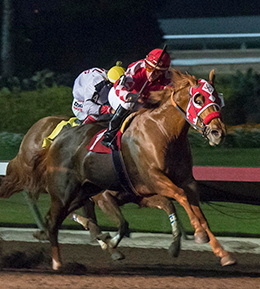 ---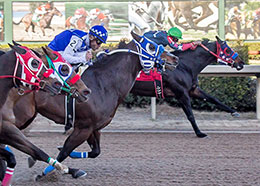 ---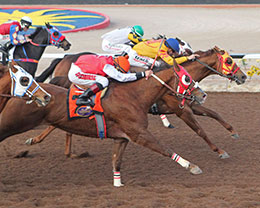 Tf Im That Guy
parlayed a quick getaway into a major win in the 17th running of the $350,000 Championship at Sunland Park (G1) on Sunday. Under red hot jockey Manuel Gutierrez,
Tf Im That Guy
got a huge jump on 2016 World Champion Jessies First Down at the start and that was the key to victory for the 4-year-old
First Down Dash
stallion.
Tf Im That Guy
took control of the lead early and kept ...
---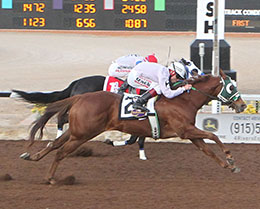 ---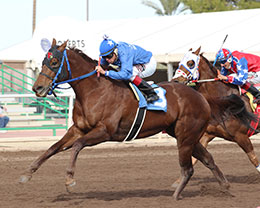 ---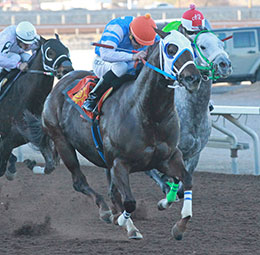 Jesse James Jr
, Princess Jesse defeated Straw Fly Flower by three/quarters to get her ninth career win. Posttime favorite Running Dragon ...
---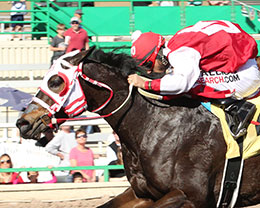 Texas Icon
, completed the 350 yards in :17.783 seconds, a 93-speed index into an 11-mph headwind. Trainer Raul Valenzuela saddled the brown filly to her fourth career win this season for owner Angel Valenzuela. After going ...
---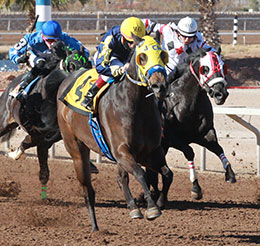 MJ Farms
bred five of 10 final qualifiers. The 10 fastest New-Mexico-breds will return after the first of the year as just turned new 3-year-olds to contest the 400-yard final on January 14 at Sunland Park. The winner will earn a first-place payday worth $97,203. Regard The Rose, a daughter of multiple stake sire
...
---