RACING THIS WEEK
FEATURES
SERVICES
ENGLEWOOD, CO—OCTOBER 21, 2018—Nikeela Black Abrams, probably the best female jockey in the Northwest, was paralyzed from the ribs down in a racing accident at the Blackfoot County Fair in Blackfoot, Idaho September 2. Following spinal surgery in University of Utah Hospital in Salt Lake City she was transferred to Craig Hospital — world-renowned for specializing in brain and spinal cord injuries — in Englewood, Colorado to begin rehab. At 33 years old, after competing 1,673 races ...
---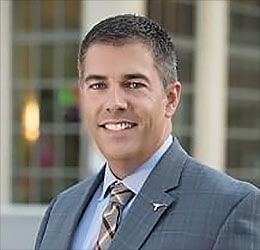 AMARILLO, TX—OCTOBER 21, 2018—Aaron Bovos has been named the American Quarter Horse Association's new chief financial officer. He will begin his role with the Association on November 5. As the AQHA chief financial officer, Bovos will assist in the formulation and development of short-term and long-term strategy for the Association through the management of AQHA's finances. He will lead the finance team to ensure solid stewardship of the company assets and compliance with financial regulations, as well as provide a variety of services to the business, such as financial planning and analysis, budgeting and program analysis. While ...
---
ADVERTISEMENT
---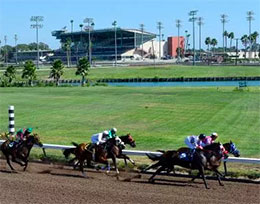 CYPRESS, CA—OCTOBER 19, 2018—Four stakes for 2-year-olds – including a pair of Grade I races – highlight the upcoming Winter Thoroughbred meet at Los Alamitos. The eight-day season will begin Thursday, Dec. 6 and continue through Sunday, Dec. 16. The $300,000-guaranteed Los Alamitos CashCall Futurity and the $300,000-guaranteed Starlet – ...
---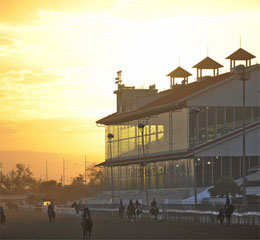 ALEXANDRIA, LA—OCTOBER 18, 2018—Louisiana horsemen and women are strongly urged to attend the Louisiana State Racing Commission meeting scheduled for Wednesday, October 24th in Opelousas . LQHBA agenda for the meeting is opposition of the 2019 Fair Grounds Quarter Horse meet with a request to move their normal August/September Quarter Horse dates to late March/early April 2019. "This change of race dates at Fair Grounds would be devastating to our Quarter Horse racing and breeding industry," LQHBA Executive Director Tony Patterson said today. "We desperately need the Fair Grounds Quarter Horse meet to remain in the ...
---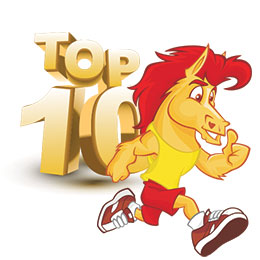 AMERICAN QUARTER HORSE ASSOCIATION—OCTOBER 3, 2018—Dr. Ed Allred's homebred He Looks Hot made his first appearance in this year's AQHA Racing National Poll for older horses after defeating an outstanding field of horses in Sunday's $125,000 Robert L. Boniface Los Alamitos Invitational Championship (G1) in Southern California. The ...
---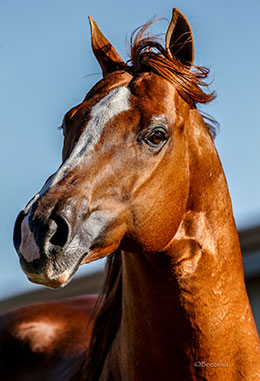 WAYNE, OK—OCTOBER 15, 2018—Rancho El Cabresto Inc.'s young sire
Apollitical Jess
SI 107 broke the single-season earnings record for a North American Quarter Horse sire on Sunday following a weekend that included High Time To Fly winning the $149,7476 Jim Bader Futurity at Prairie Meadows.
Apollitical Jess
entered the week needing $165,887 to break the ...
---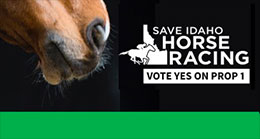 BOISE, ID—OCTOBER 12, 2018—This week, leaders on both sides of the aisle in Idaho came together to show their support for Idaho's Prop 1. Governor Butch Otter and Boise Mayor Dave Bieter shared the stage Thursday to talk about the importance and value of a healthy live horse racing industry and to urge voters across the political spectrum to support Proposition 1 at the ballot box next month. "Proposition 1 has one goal in mind, and that's rejuvenating a live horse racing industry that just a few years ago employed hundreds in cities and rural communities throughout Idaho and injected millions of dollars annually into our economy," Otter said. Mayor Bieter said: "Part of being a great city is having a variety of recreational opportunities. Horse racing is not only an Idaho tradition, it is also important to our agricultural ...
---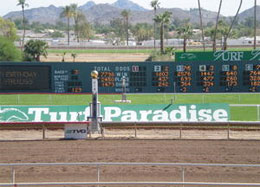 PHOENIX, AZ—OCTOBER 11, 2018—Turf Paradise in Phoenix, Arizona, opens its 2018-19 season on Saturday. The 131-day meet, which features Thoroughbred and Quarter Horse racing, runs through May 5, 2019. Robbie Junk is Turf Paradise's new racing secretary, though the veteran racing official is no stranger to the track, as he served in that post in 2000. Junk has since served as racing secretary at Canterbury Park in Minnesota and Sunland Park in New Mexico. Turf Paradise will offer a new Pick-6 wager. Dubbed the "Grand Canyon Pick-6," the wager has a 20-cent minimum bet and is identical to a traditional Pick-6, except that the entire pool will be paid out only when there is a single ...
---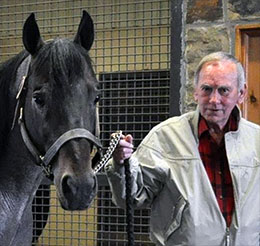 NORMAN, OK—OCTOBER 11, 2018—Funeral services will be held Friday in Atoka Oklahoma for longtime Oklahoma horseman Jerry Dale Spies,69. He died Tuesday in Norman after a long battle with cancer. Rev. Paul Jones will officiate a 2 p.m. service on Friday (Oct. 12) at Brown's Funeral Chapel in Atoka, Oklahoma. Interment will be at Green Meadows Cemetery in Atoka. Jerry, a Norman, Oklahoma resident, was born October 27, 1948, to Buenos Aires and Virginia Catherine (O'Quinn) Sipes, at Antlers, Oklahoma. He graduated from Tushka High School where he was the Salutatorian of his class ...
---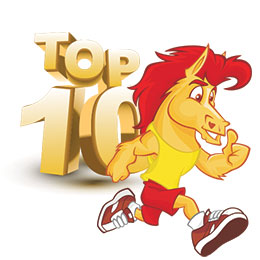 AMERICAN QUARTER HORSE ASSOCIATION—OCTOBER 3, 2018—After a weekend that included three graded futurities and three graded derbies, there were some changes to the latest AQHA Racing National Polls for 2-year-olds and older horses. In the 2-year-old rankings, Paint Me A Sinner cracked the top 10 after winning the Dash For Cash Futurity (G2) at Lone Star Park. The daughter of PYC Paint Your Wagon debuted at No. 10 in the poll. The winners of the two other graded futurities – Cole Man 47 in the PCQHRA Breeders' Futurity (G2) at Los Alamitos and Eagle Coast in the Hobbs America Futurity ...
---