RACING THIS WEEK
FEATURES
SERVICES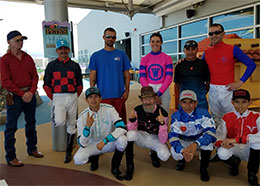 ALBUQUERQUE, NM—JULY 26, 2018—Eight jockeys currently competing at Albuquerque Downs, accompanied by track chaplain Donald Stover, visited the University of New Mexico Children's Hospital in Albuquerque on Monday. The jockeys -- Porfirio Cano, Victor Escobar, Don French, Reyes Gomez, Gustavo Herrera, McKenzie King, Jansen Melancon, and Jorge Rocha -- visited with children in their rooms and distributed gifts, including signed goggles and winner's circle photos, and posters of New Mexico native jockey Mike Smith winning Belmont Stakes and the Triple Crown aboard Justify. "This is something that we have been doing annually, and ...
---
By Ray Paulick
RUIDOSO DOWNS, NM—AUGUST 20, 2018— On Sunday at Ruidoso Downs in New Mexico, trainer Josue Ponce sent out four runners in trial races for the rich All American Quarter Horse Derby. All four starters won, with three of the winners among the 10 fastest times, qualifying them for the Sept. 2 finals of the Grade 1, $1,237,604 fixture run over 440 yards. On Monday, Ponce ...
---
ADVERTISEMENT
---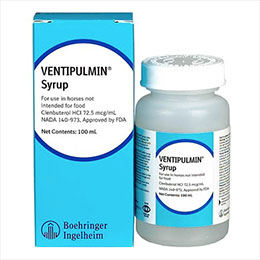 AUSTIN, TX—AUGUST 20, 2018—The Texas Racing Commission has adopted a zero-tolerance policy on Clenbuterol, according to a spokesman for the agency. He said the "prohibition" of the bronchodilator goes into effect September 10.
Effective September 10, 2018, in accordance with rule § 319.3, clenbuterol shall be prohibited in use in race horses of ALL breeds.
The maximum permissible concentration for the drug clenbuterol in Texas will change from 140pg/ml of urine to level of detection in urine. The level in serum or plasma ...
---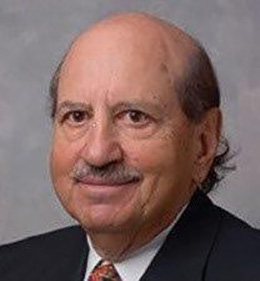 SHAKOPEE, MN—AUGUST 18, 2018—Ralph Strangis, chairman of the Minnesota Racing Commission and principal partner in the law firm Kaplan, Strangis & Kaplan, passed away on Wednesday (Aug. 15) at age 82. Ralph was appointed by Minnesota Governor Mark Dayton as Chair of the commission in 2013. He had served on the commission previously in the early days of Minnesota racing and returned to serve as Chair more recently. He led renewed efforts to work with industry members to promote the ...
---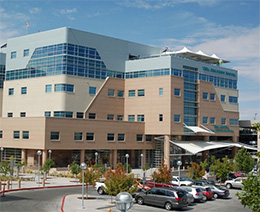 ALBUQUERQUE, NM—AUGUST 16, 2018—Several Albuquerque Downs' jockeys, accompanied by track chaplain Donny Stover, will make their annual visit to the University of New Mexico Children's Hospital in Albuquerque on Monday afternoon. At the time of this release, the following jockeys will be accompanying Chaplain Stover on the August 20 visit: ...
---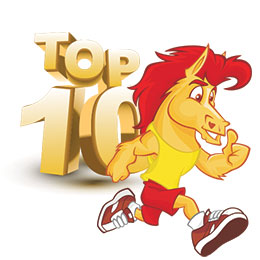 AMERICAN QUARTER HORSE ASSOCIATION—AUGUST 16, 2018—In one of the most memorable Bank of America Racing Challenge stakes in the program's history, BH Lisas Boy closed with a tremendous rush to catch champion Hold Air Hostage at the wire in Saturday's Bank of America Los Alamitos Championship Challenge (G3) at Los Alamitos. The result raised the Bill Hoburg-bred, -owned and -trained runner from No. 3 to No. 2 in the latest AQHA Racing National Poll for older horses. Hold Air Hostage, who ...
---
INDIANAPOLIS, IN—AUGUST 14, 2018—Every year, horsemen and women are given the task to make recommendations to the Indiana Horse Racing Commission to ensure that the Indiana Quarter Horse racing program continues to grow, all while maintaining a balance with the open racing program at Indiana Grand Race Course and Casino in Shelbyville. ...
---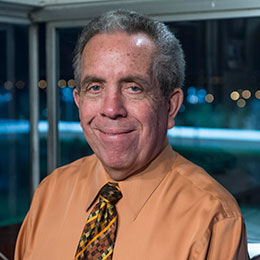 LOS ALAMITOS, CA—AUGUST 12, 2018—Ed Burgart, the voice of Los Alamitos Race Course, will continue as the track announcer for the night racing action here through the end of 2019 calendar year he announced during a live interview on Saturday night's "The Quarters" show on TVG. "I had a great conversation with Ed Allred, the owner of Los Alamitos Race Course, and I've signed an agreement to remain here for another year," Ed Burgart said. "I'll take time off during most of February, ...
---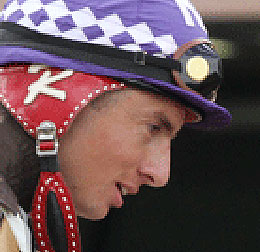 NORMAN, OK—AUGUST 10, 2018—Jockey Ricky Ramirez has been named the winner of the eighth annual Sam Thompson Memorial Jockey Award. Ramirez will be honored at an awards presentation in the winner's circle at Ruidoso Downs on Sunday, September 2nd during the All American Weekend. Ramirez will receive a belt buckle commemorating the award, as well as a signed and numbered Limited Edition bronze statue of Sam Thompson and Champion Corona Kool by artist Linda Manion made exclusively for the Sam Thompson Memorial Jockey Award. Ramirez's name ...
---