RACING THIS WEEK
FEATURES
SERVICES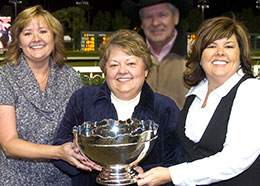 MORENO VALLEY, CA—JUNE 26, 2017—Gold Daze, the dam of four-time AQHA Racing Champion Jess You And I, died early Sunday morning. She was humanely euthanized after failing to recover from colic. Owned by Double Bar S Ranch, LLC the Grade 2 placed daughter to champion and champion sire Tolltac won or placed in 22 of 28 career starts while earnings $53,274. She was second in the Yellow Rose Stakes, Frances Carr Distaff, Live Oak Handicap and placed third in the Retama Park Derby(G2), Frances Carr Distaff, Rheudasil Handicap and Manor Downs Handicap. Trainer Don Poteet conditioned the brown mare for owner Ray Stutts. She was bred in Oklahoma by Robert W. Moore from the Dash For Cash ...
---
LOS ALAMITOS, CA—JUNE 25, 2017—Wyatt Didericksen, whose father, Kip Didericksen, is the 11th all-time leading Quarter Horse jockey at Los Alamitos with 1,318 wins, is conducting a summer internship in the marketing department at Los Alamitos Race Course. Wyatt is a student at Idaho State University in Pocatello, Idaho and is majoring in ...
---
ADVERTISEMENT
---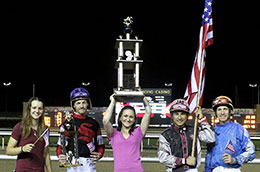 SHELBYVILLE, IN—JUNE 24, 2017— Despite a sweep by Team Mexico in the final Quarter Horse race of the night, the team from the United States retained the title in the fourth annual World Jockey Challenge at Indiana Grand Racing & Casino Saturday, June 24. The event covered all 10 races with 35 jockeys vying for points for their respective countries. Team USA won six of the 10 races on the card to lead the way in points accumulated from the very first race. Jockeys adding wins to Team USA's tally included DeShawn Parker, Cheyanna Patrick, Tommy Pompell, James Flores and two wins from Rodney Prescott. Team USA, who won the title in 2016, completed the night with 72 points over Mexico's 69 points. Panama, represented by the sole efforts of Marcelino Pedroza, finished third with 17 ...
---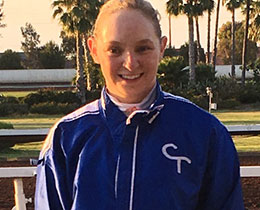 LOS ALAMITOS, CA—JUNE 25, 2017—Jockey Laura Werner, a native of Stratford, England, enjoyed her first riding victory in the United States after piloting the 10-1 longshot Thoroughbred Rocky's Rainbow to a dead-heat for first with the 6-5 favorite Vodka Texted You in the second race on Saturday at Los Alamitos. "Amazing," Werner said of the ...
---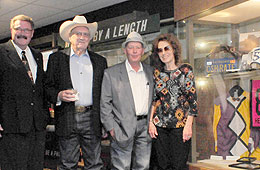 RUIDOSO DOWNS, NM—JUNE 24, 2017—Owner Dutch Masters III, jockey James Lackey, trainer Bubba Werner and Heartswideopen were the select and impressive class of 2017 inducted into the Ruidoso Downs Racehorse Hall of Fame on Friday night at Ruidoso Downs. Each year, one owner/breeder, one jockey, one trainer and one horse are inducted into the ...
---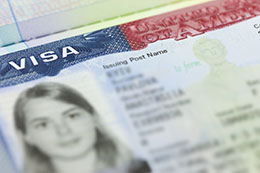 WASHINGTON DC—JUNE 23, 2017—There have been reports this week that the Department of Homeland Security (DHS) has decided to offer extra H2B visas for temporary, seasonal workers. These visas are used for temporary, non-agriculture workers at a variety of businesses, including members of the horse industry; principally horse trainers and ...
---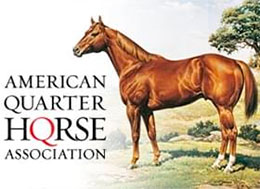 AMERICAN QUARTER HORSE ASSOCIATION—JUNE 23, 2017—The American Quarter Horse Association is committed to protecting the welfare of the American Quarter Horse. As part of this pursuit, AQHA is regularly teaming up with racetracks and racing commissions to deploy Racing Integrity Teams to racing events. These teams, which include trained ...
---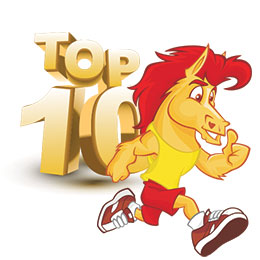 AMERICAN QUARTER HORSE ASSOCIATION—JUNE 21, 2017—The $960,000 Ed Burke Memorial Futurity (G1) at Los Alamitos on Sunday, easily the biggest race of the past weekend, had an impact on the AQHA Racing National Poll for 2-year-olds, as winner KVN Corona debuted in the fourth spot to complete a quintet of Grade 1 winners at the top. The son of
...
---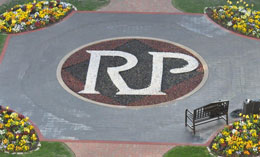 OKLAHOMA CITY, OK—JUNE 20, 2017—The recently completed 2017 American Quarter Horse Season at Remington Park provided the first stars of the year in the sport and an increase in pari-mutuel handle over the previous season. Nymeria won the season's richest race, the Grade 1, $1,154,700 Heritage Place Futurity, on the final night of the season, June 3. Her effort, along with those of many other featured stakes winners through the season, will set those racing stars on a path to compete for end of year championship honors. The highest quality Quarter Horse, Paint and Appaloosa racing helped draw more interest from horseplayers this year as total handle on Remington Park racing increased by 7.3% over the 2016 season. Remington Park's 565 races, two more than a year ago, had total ...
---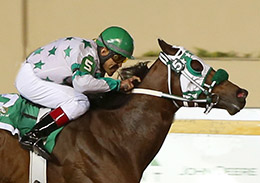 OKLAHOMA CITY, OK—JUNE 19, 2017—A rally for victory in the Grade 1, $250,000 Remington Park Invitational Championship proved to be enough to give Zoomin Effortlessly the Horse of the Meeting title for the recently completed 2017 Remington Park American Quarter Horse Season. Owned by Telesforo Perrett of Houston and trained by Edelmiro ...
---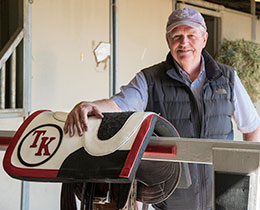 By JEFF MILLER —
Orange County Register
CYPRESS, CA—JUNE 18, 201—He has one of the favorites, an entry that loves to get out and run, that swept to the finals faster than all the rest. What else would you expect for someone with close ties to the Golden State Warriors? Terry Knight has trained some 900 winners in a career more than 40 years and 4,200 starts old, his latest star, Platki, a ...
---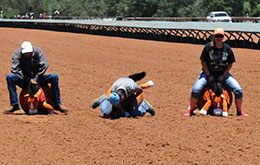 RUIDOSO DOWNS, NM—JUNE 17, 2017—The annual Family Day celebration just keeps growing every year and it continued that tradition on Sunday afternoon at Ruidoso Downs. The activities, geared towards kids, are led by the stick-horse races. Children are given a stick horse and they race about 50 yards out of the starting gate. The ...
---