RACING THIS WEEK
FEATURES
SERVICES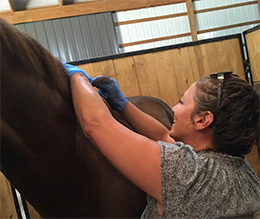 SHELBYVILLE, IN—MAY 26, 2018—The Indiana Horse Racing Commission (IHRC) incorporated the use of hair into their testing protocol for the finalists of the upcoming Harley Greene Derby Final, a stakes race for 3-year-old Indiana-sired Quarter Horses with a $75,000 purse. The trials took place on May 19, with the final to be held June 2 at Indiana Grand Race Course and Casino in Shelbyville. This testing is to determine if Clenbuterol, a beta agonist (a broncho-dilator that can be used to increase performance and build muscle mass), is present in any equine hair sample. IHRC rules prohibit the use of Clenbuterol on Quarter Horses, specifically stating that the presence of Clenbuterol shall not exceed the limit of detection (LOD) in ...
---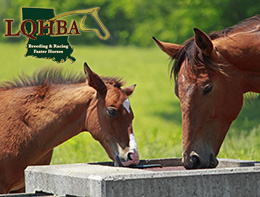 ALEXANDRIA, LA—AUGUST 26, 2018—Out-of-State Mare Reports must be on file with the LQHBA by Friday, June 1. All non-Louisiana resident members of LQHBA who are boarding mares in Louisiana must furnish the association with a copy of each mare's AQHA or TB registration certificate (front and back) together with the geographical location and directions to locate the mares which are boarded in Louisiana. They must complete and file with the LQHBA an Out-of-State Mare Report form for each mare and pay $200 for each report.
CLICK HERE
to download an LQHBA Out-of-State Mare Report Form. For additional information breeders can visit
lqhba.com
, click on the "membership" tab, ...
---
ADVERTISEMENT
---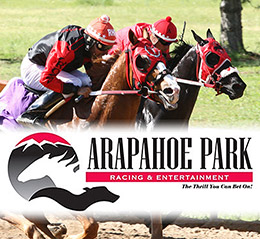 AURORA, CO—MAY 25, 2018—Arapahoe Park has added Monday racing to its 2018 racing calendar. The Aurora, Colorado based racetrack will kick-off its 2018 Mixed Thoroughbred and Quarter Horse Season on Saturday. On Sunday the track has carded its first Quarter Horse stakes of the meet the 330-yard, $15,000 Dash For Speed Stakes (
see related story
). The complete Quarter Horse Stakes schedule includes:
DASH FOR SPEED
$15,000 Estimated
3-year olds and up • 330 ...
---
SHELBYVILLE, IN—MAY 19, 2018—Bruce Murphy loves horse racing and is always trying to find ways to enhance the sport. At the conclusion of last season, it was unclear who would take over the tack shop on the backstretch following the passing of "Big Jim" Duncan.
So Murphy decided to buy the business and relocate to the permanent tack supply building on the backstretch. As a result, Backstretch Supplies emerged and with a little ...
---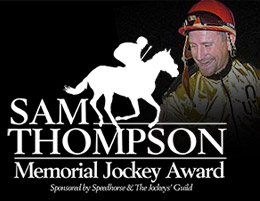 NORMAN, OK—MAY 23, 2018—Four Quarter Horse jockeys have been nominated for the 2018 Sam Thompson Memorial Jockey Award, which honors riders whose lives and character positively impact the Quarter Horse racing industry, both on and off the racetrack. The nominees are: Jorge Martin Bourdieu, Jimmy Brooks, John Hamilton and Ricky Ramirez. The Sam Thompson Memorial Jockey award is a peer elected award. Ballots are mailed to Quarter Horse tracks around the country in June and July to be distributed amongst the active jockey colony. The nominee with the most votes will be presented with the Sam Thompson Memorial Jockey Award during a special ceremony at Ruidoso Downs on Sunday, September 2, 2018. The award is given in honor ...
---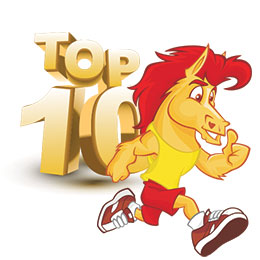 AMERICAN QUARTER HORSE ASSOCIATION—MAY 23, 2018— A trio of newcomers entered the latest AQHA Racing National Poll for 2-year-olds after winning graded stakes at Los Alamitos and Delta Downs over the weekend. The highest-ranked debut was Legacy Ranch Inc.'s homebred Wicked Affair, a daughter of
One
...
---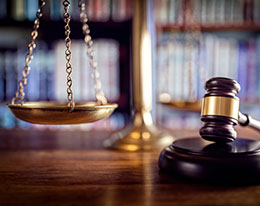 RUIDOSO DOWNS, NM—MAY 22, 2018—A lawsuit filed by James Padgett and Race Horses by Diamond G Ranch, Inc. (Plaintiff) against All American Ruidoso Downs, LLC (Defendant) was dismissed by the Lincoln County 12th Judicial District Court on May 21. The lawsuit claimed that Padgett's denial of stalls and exclusion from racing for the upcoming summer racing season was unreasonable. Judge Steven E. Blankenship disagreed and dismissed the case. The court determined "that the Defendant's expulsion of Padgett was not arbitrary and was an "exercise of a reasonable business judgement or with legitimate justification."" The court said, "The expulsion and rejection of Padgett's stall application alleged, according to the Plaintiffs, two lawful reasons: 1) Padgett is a "known associate" ...
---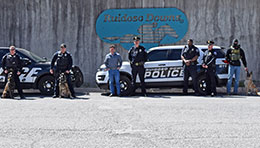 RUIDOSO DOWNS, NM—MAY 21, 2018—Ruidoso Downs Race Track is teaming up with the Ruidoso and Ruidoso Downs Police Departments and the Lincoln County Sheriff's office to use K9 units at the track.
These three law enforcement agencies will use experienced K9 units to periodically inspect incoming trucks and trailers, as well as tack rooms and feed storage areas in the barn areas to detect illicit substances. This increased security effort will encompass the entire track property, including vehicles and tack rooms in the stable area.
"We're pleased to join forces with local and regional law enforcement to create a more safe and secure racing environment at Ruidoso Downs," said Ruidoso Downs' president and general manager Jeff True.
The K9 units are on regular patrol ...
---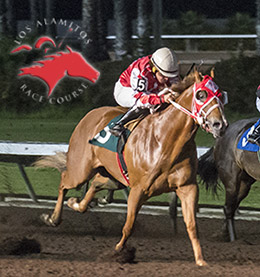 LOS ALAMITOS, CA—MAY 20, 2018—Several records were set in the popular nighttime Pick Fours at Los Alamitos Race Course during this past racing weekend (May 18-20) at the Orange County track. The Quarter Horse racing weekend was highlighted by the Grade 2 Robert Adair Kindergarten Futurity held on Sunday, May 20 and the Dillingham Handicap on ...
---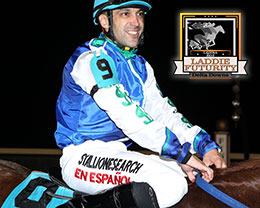 by Greg Thompson, StallioneSearch VINTON, LA—MAY 20, 2018—StallioneSearch.com concludes its webcast coverage this weekend of the 2018 LQHBA Lassie Futurity(RG2) and LQHBA Laddie Futurity(RG2) from Delta Downs in Vinton, Louisiana. On this episode, StallioneSearch.com was on hand to capture the 2018 running of the LQHBA Laddie Futurity(RG2), as well as post-race interviews with Shakeshakeshakeit's winning jockey Antonio Alberto and winning trainer Michael Taylor.
CLICK HERE
to watch a recap of the 2018 LQHBA Laddie Futurity(RG2) from Delta Downs. The coverage of the Louisiana Breeders' Lassie and Laddie Futurity is the fourth and fifth ...
---