RACING THIS WEEK
FEATURES
SERVICES
Mary Parsons and her husband Mark raced Los Alamitos Winter Derby(G1) winner Kobe.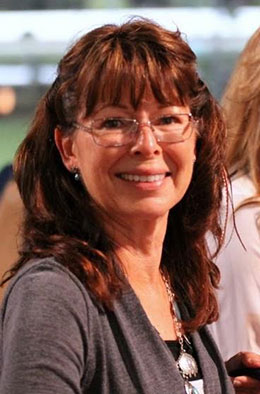 Mary Parsons Passes Away Tuesday
ANAHEIM, CA—FEBRUARY 20, 2020—
Mary Lynette Parsons of Anaheim, California died on Tuesday surrounded by her loving husband and adoring children. She was 67.
She and her husband, Mark, raced numerous horses at Los Alamitos Race Course including Grade 1 Los Alamitos Winter Derby winner Kobe.
Mary was born March 3, 1952. She and Mark were two people destined for each other, and their love and dedication to one another was apparent for everyone who knew them.
Mary lived her life fully and passionately. Her vitality, coupled with her joyous enthusiasm for everything she did, made her someone we were all drawn to and loved.
Mary didn't want a formal service, as with all things she did, she loved her family and friends deeply. Her wish was that when this day came, we would not be sad, but be reminded of happier memories as we celebrate her life.