RACING THIS WEEK
FEATURES
SERVICES
Dr. Thomas Latour, Sr.
December 8, 1936 - February 12, 2012.

Courtesy Delhomme Funeral Home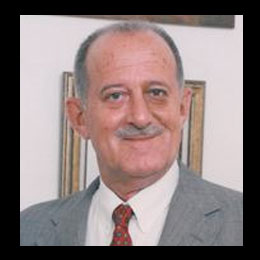 Louisiana Horsemen Dr. Thomas G. Latour, Sr. Dies
INDIAN BAYOU, LA—FEBRUARY 13, 2012—
Dr. Thomas G. "Doc" Latour, Sr., a longtime Louisiana horsemen, died Sunday at Our Lady of Lourdes Regional Medical Center following a short illness. He was 75.
Memorial services will be held at 3:30 pm on Wednesday (February 15) at the Delhomme Funeral Home in Maurice, Louisiana. Reverend O. Joseph Breaux, Pastor of St. Alphonsus Catholic Church will conduct the services.
Dr. Latour, a resident of Indian Bayou, LA was the son of the late Alexis Latour of Abbeville, LA and the former Lillie Mae Dore of Abbeville, LA. Dr. Latour is a graduate of LSU where he received his B. S. Degree in 1958. He earned his M.D. from LSU Medical School in New Orleans in 1961. He interned at New Orleans Charity Hospital from 1961 to 1962. Dr. Latour operated a general practice in Kaplan, LA from 1962 to 1970, before returning to LSU Medical School where he completed his residency in psychiatry in 1973.
Since that time Dr. Latour had been treating patients in general medicine and psychiatry in the Acadiana region. Dr. Latour was currently serving as president of the board of Vermillion Healthcare Center. Dr. Latour served as a physician in the Medical Corps of the Louisiana National Guard obtaining the rank of Lieutenant Colonel.
"Doc" Latour and his wife Roxie were involved in both Quarter Horse and Thoroughbred racing in the state of Louisiana for many years.
Dr. Latour is survived by his wife, Roxie A. Latour of Indian Bayou, LA; one son, Thomas G. Latour, Jr. and wife Carol Latour of Baton Rouge, LA; two daughters, Camille Latour Hathaway and husband Donald E. Hathaway, Jr. of Shreveport, LA and Ann Latour of Lafayette, LA; one step-daughter, Valerie Fontenot and husband Ben Fontenot of Lake Charles, LA; one step-son, Blake Downey of Chatanooga, TN; four grandchildren, Glennon Latour, Donald Hathaway, III., Thomas Hathaway and James Latour; one step-grandson, Landon Downey; three sisters, Lorraine Noel, Lillie Mae Broussard and Lorna Langlinais; and one brother, Dr. Emile Latour.
He was preceded in death by his parents, one sister, Margaret Ann Latour and three brothers, Dr. Louis Latour, Edward Latour and Robert Latour.
The family requests that visiting hours be observed at Delhomme Funeral Home of Maurice, LA on Wednesday February 15, 2012 from 9:00 am until the memorial service at 3:30 pm.
Delhomme Funeral Home, 200 Chief H. Fred Avenue, Maurice, LA is in charge of the arrangements. To sign Dr. Latour's guest book CLICK HERE.