RACING THIS WEEK
FEATURES
SERVICES
Oklahoma will not recognize current AQHA suspensions made under the association's Multiple Medication Violation System (MMVS).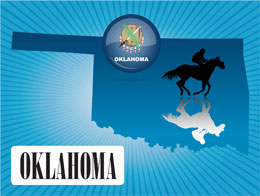 Oklahoma Governor Signs Emergency Rule Change
OKLAHOMA CITY, OK—FEBRUARY 24, 2016—
Oklahoma Governor Mary Fallin signed an emergency rule change regarding the American Quarter Horse Association's Multiple Medication Violation System (MMVS). That new rule is now in effect.
With the change, the Oklahoma Horse Racing Commission will no longer recognize individuals suspended and listed on the current AQHA suspension list as they were implemented under the association's current procedures which do not meet the State's requirements.
However, if any of those individuals are presently serving a jurisdiction suspension from Oklahoma or another state, they will still be excluded at Remington Park.
It would be incorrect to say the OHRC adopted the emergency rule to avoid recognizing any AQHA suspensions as the new rule provides a way for a breed organization to seek OHRC enforcement of Stud Book Registry Suspension so long as the registry has followed the protocol in the new rule to insure the Registry provided the individual with appropriate notice and opportunity to respond.
The Oklahoma Attorney General's office and AQHA attorneys have had discussions about the issue for several weeks and the AG's office has suggested some revisions to AQHA policy that, if adopted, will allow the OHRC to recognize future suspensions.
Remington Park will kickoff its 2016 American Quarter Horse meet on March 11.