RACING THIS WEEK
FEATURES
SERVICES
OKLAHOMA CITY, OK—MAY 22, 2022–
It was a big day for trainer Luz Chavira and jockey James Flores on Sunday. Each of them pulled off a triple-bagger but not together. Chavira's victories came in the third with Twisted Face ($8.20 to win), the fifth with Pevs Rio Grand ($3.80) and seventh with Rockincheirmoney ($14.80). Jockey Fernando Fonseca-Soto was aboard for the first two wins and Gonzalo Gutierrez got the hat trick done for Chavira's horses.
Flores, the leading rider at Remington Park in 2018, ...
---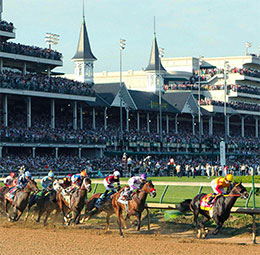 JUNO BEACH, FL–MAY 19, 2022–Jockeys and Jeans, a group founded by former jockeys to ...
---
ADVERTISEMENT
---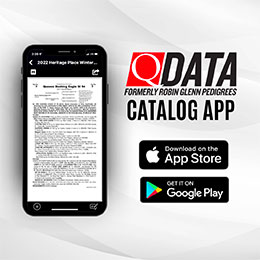 EL RENO, OK–MAY 18, 2022–QData, formerly Robin Glenn Pedigrees, has released a new sale ...
---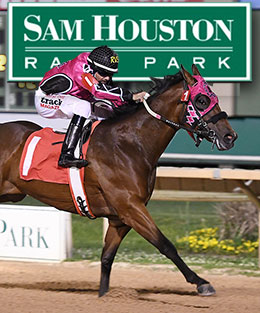 HOUSTON, TX–MAY 18, 2022–
Last weekend Sam Houston Race Park conducted twenty exciting trials for the $700,000-estimated Sam Houston ...
---
ALEXANDRIA, LA—MAY 17, 2022—LQHBA will conduct its annual LQHBA Yearling Sale "hip draw" on Wednesday, June 1st at the LQHBA office in Alexandria. The annual yearling sale will be held Friday, August 5 ...
---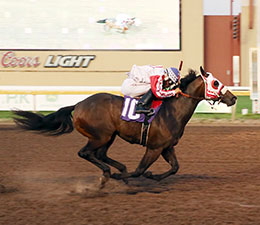 OKLAHOMA CITY, OK—MAY 15, 2022–The injury bug has hurt jockey Juan Pulido's chances of a second riding title in a row at Remington Park. Francisco Calderon passed him this week as Pulido nurses an injured ...
---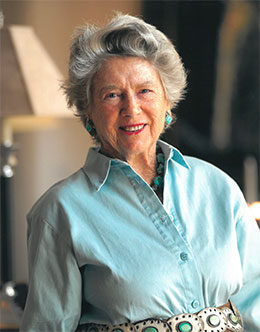 SAN ANTONIO, TX–MAY 10, 2022–Helen Kleberg Groves passed away peacefully at home in San Antonio, Texas, on Friday, May 6, 2022. She was born 94 years prior in the same city on October 20, 1927, the only child of Robert Justus ...
---
HOUSTON, TX–MAY 11, 2022–
It will be a very busy weekend for the connections of juvenile Quarter Horses at Sam Houston Race Park. The ...
---
AJAX, ONT–MAY 10, 2022–Hold on to your hats, the Quarter Horses are back. The fastest breed of horse returns to Ajax Downs on May 11, post time 1:30 p.m. (EDT), for the opening day of its 25-day season, the 53rd in the ...
---
EVANSTON, WY–MAY 9, 2022–With purses at an historic high of $1.35 million dollars, Wyoming Downs, the only private racetrack in Wyoming, will host its longest ever 20-day live racing season every Saturday and Sunday ...
---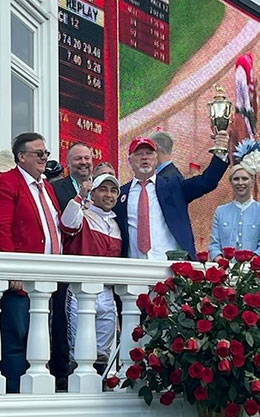 OKLAHOMA CITY, OK—MAY 8, 2022–Hundreds of thousands, if not millions, of horsemen have held dreams of Kentucky Derby greatness throughout their careers. Only 148 times have breeders, owners, trainers and jockeys been able to ...
---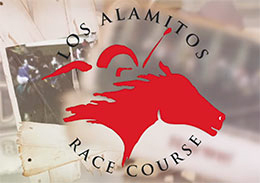 CYPRESS, CA–MAY 07, 2022
–A Pick 6 Carryover of $48,006 and the runnings of the $35,000 La Pacifica Handicap on Saturday ...
---