RACING THIS WEEK
FEATURES
SERVICES
A memorial service Jay Lewis will beheld Saturday at Stout-Phillips Chapel, in Wewoka, Oklahoma.

© Courtesy Stout-Phillips Funeral Home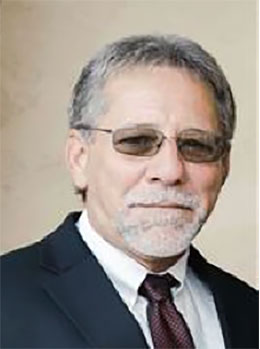 Memorial Service For Oklahoman Jay Lewis Set Saturday
WEWOKA, OK–JUNE 21, 2022–A memorial service will be held Saturday, (June 25) for Jay Lindley Lewis, age 62, who passed away on June 16, in Sasakwa, OK.
The service will begin at 10:00 A.M., at Stout-Phillips Chapel, in Wewoka, OK with Pastor Jimmy Freeman officiating and assisting him will be Pastor Wesley Martin.
Jay Lewis was born May 10, 1960, in Ada, OK to the late Mary Lou (Springer) Lewis and John Larkin Lewis.
He graduated from Byng. Jay married Judith (Gomez) Lewis on August 11, 2007 in New Orleans. He worked as a consultant in the oilfield. He enjoyed racing horses, buying horses, working around the ranch, and fishing. He really loved golf.
Jay raced the stakes winning thoroughbred mare Dicey in partnership with his trainer Patrick Swan. The daughter of Flat Out won the Miranda Diane Stakes at Will Rogers Downs and earned $239,794.
He was a loving father and spent time coaching the kids when they were growing up and he always took them camping at the lake. He was a good skier. Jay loved to talk, he never met a stranger. And he loved the ladies.
Jay is preceded in death by his parents, and sister Johnnie Lewis.
He is survived by his children, Keith Lewis of Wetumka, OK, Kendra Hunt of OKC, OK, Jayson Lewis and wife Jayci of OKC, OK and Keaton Scott of Miami, OK, step-children, Joseph Findley, Tanya Murrell Small, David Murrell, grandchildren, Joseph Lewis, Jayson Lewis, Oliver Lewis, Harper Lewis, Teagan Manumalo, Tessa Manumalo, and Taleigh Manumalo, neice, Jamie Grant and husband Will of Wewoka, OK.
Honorary Pallbearers: David Nunn, Pat Swan, Steve Baxter, Billy Moon, Roger Henderson, Sonny Ward, Steve Harris, Walter Hodges, Mark McFerran.
Arrangements by Stout-Phillips Funeral Home in Wewoka, OK.